For the first several years of playtesting Dreamland in-person, I made Word Cards by hand, printing them, cutting them out (and sometimes laminating them) at the copy shop. However, I've been curious for a long time about POD (print on demand) services, and I have limited free time these days to sit around with scissors and a paper corner rounder. So I finally tried out one, The Game Crafter. And the cards turned out great!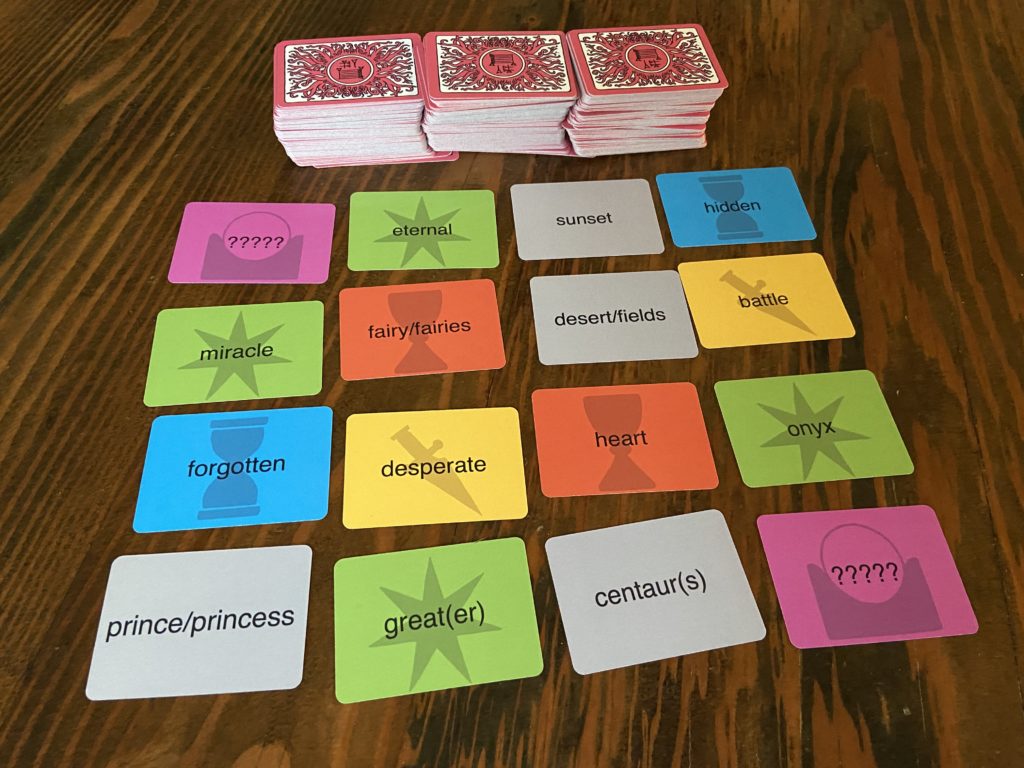 I was impressed by the quality, so I've now made these cards available at The Game Crafter for any one who wants to buy them to playtest Dreamland using the Quickstart Rules on this website. Please check them out!
Note that these are Beta cards; they are NOT the final designs (particularly for the back cover, which will be redrawn completely) and are still subject to change. As a POD product, they are also considerably more expensive than they would be if they were made in a large print run. However, they work for playing the game, so for folks who really want to playtest Dreamland in-person, these cards are now available for purchase. When the game is published in a professional print run, they will be taken down or replaced with the final version.